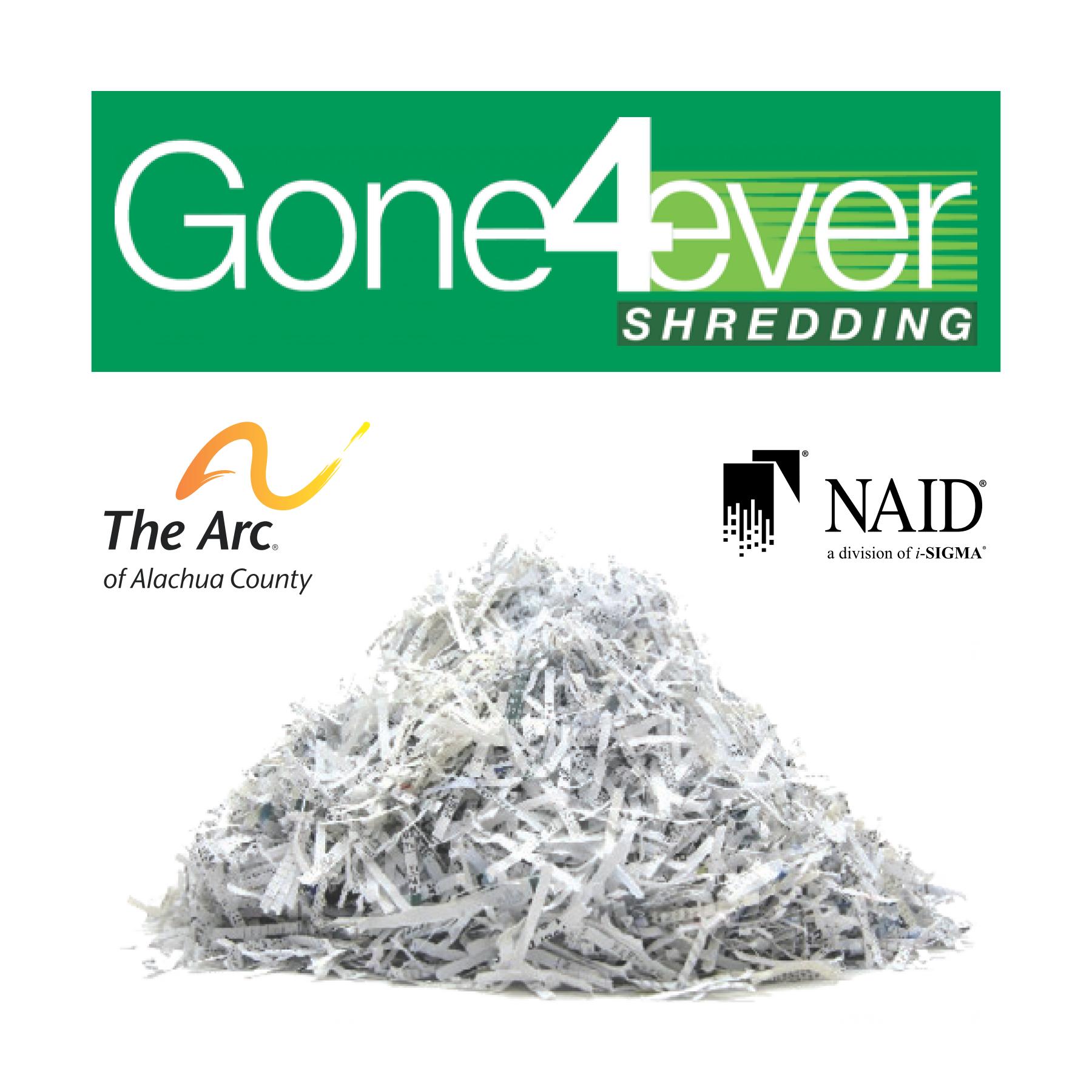 Due to the recent spike in COVID-19 cases locally and the presence of the contagious Delta variant of COVID, the Leadership of The Arc of Alachua County has suspended all activities at our main campus across from Santa Fe College and its Day Program, including its Gone4Ever Shredding Program, until further notice. This action requires suspension of all shredding drop offs at our main campus on Wednesdays from 8 a.m. - 3 p.m. and all shredding pickups from our G4E customers until further notice. While we appreciate the fact that this will inconvenience our customers in the near future, The Arc's primary responsibility must remain to protect the health and safety of our clients and employees.
Please realize that The Arc values the relationship with its G4E partners and takes pride in the service it provides to its shredding customers, but the spike in COVID cases and the spread of the more contagious Delta variant requires that we suspend all shredding operations until further notice.
Should any of our current G4E clients or any of our shredding customers require further clarification, please contact Dr. Mark A. Johnson at: mjohnson@arcalachua.org or 352-246-3516.
Thank you for your patience and understanding.
---
Contact Us
Send us your contact info and we'll happily tell you more about our services. No obligation for inquiring.
Rather talk?
Call us at 352.334.4060 during regular business hours.
Learn more about Gone4ever and recycling by visiting our main website here. Or return to The Arc of Alachua County's home page here. Thank you for your support and employment of the developmentally disabled that we hold so dear to our hearts.