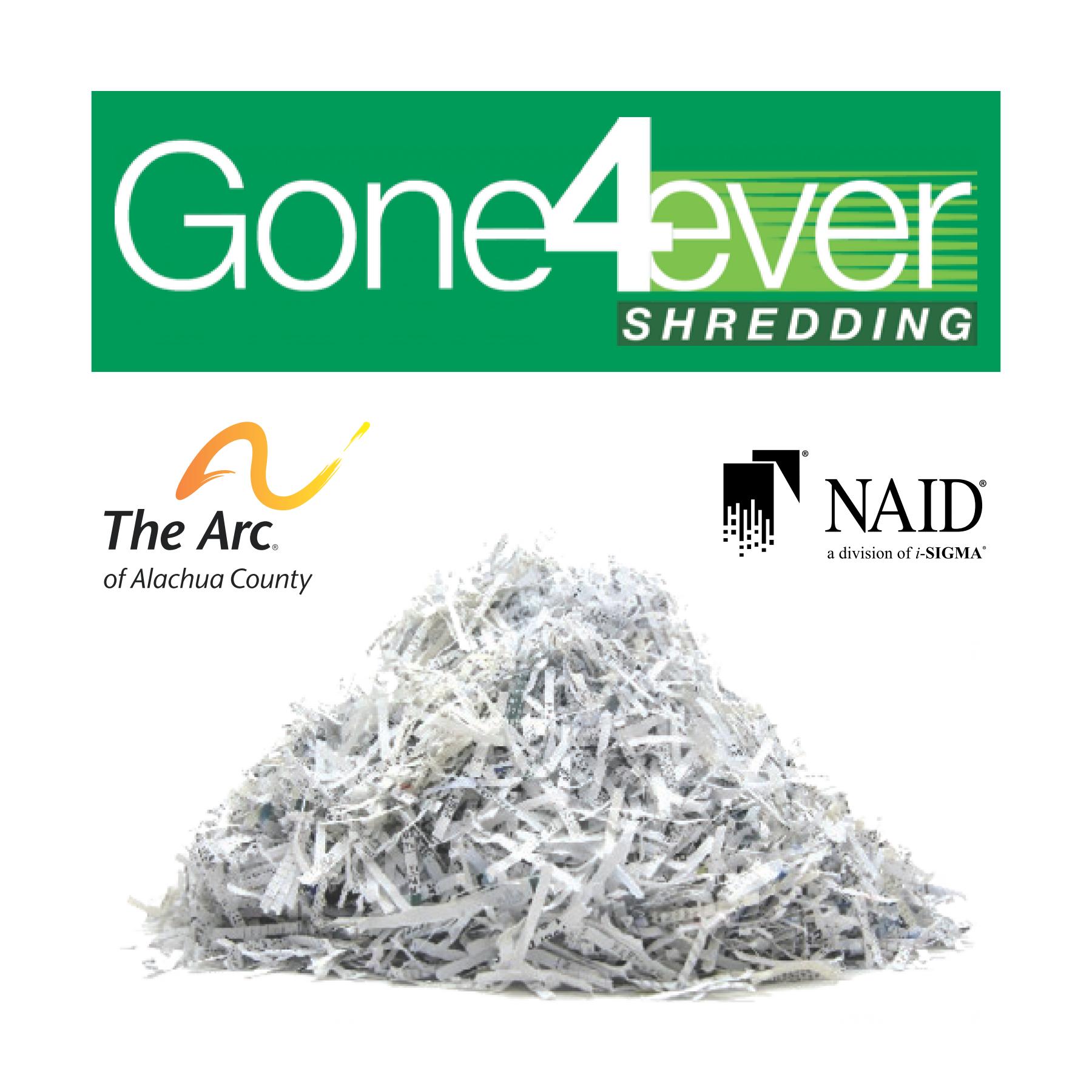 Gone4Ever Shredding
We all know that most people need to shred. Whether personal papers or confidential documents containing sensitive, personal information, folks need a shredding provider in Gainesville that is reliable, economical and certified shredding providers. Did you know that The Arc offers shredding services? The Arc's Gone4Ever shredding program is available to everyone in Alachua County (individuals or businesses), offering a flat rate of $0.32 per pound of material to be shredded. Drop off your shredding at The Arc from 8 a.m. until 3 p.m., Wednesdays, at our main campus across from Santa Fe College. You can rest assured that your shredding will be done professionally and confidentially as The Arc's Gone4Ever Shredding Program is certified under the National Association for Information Destruction (NAID).
Arc of Alachua's Gone4Ever Shredding Service - Simple, Secure and Charitable!
---
Contact Us
Send us your contact info and we'll happily tell you more about our services. No obligation for inquiring.
Rather talk?
Call us at 352.334.4060 during regular business hours.
Learn more about Gone4ever and recycling by visiting our main website here. Or return to The Arc of Alachua County's home page here. Thank you for your support and employment of the developmentally disabled that we hold so dear to our hearts.