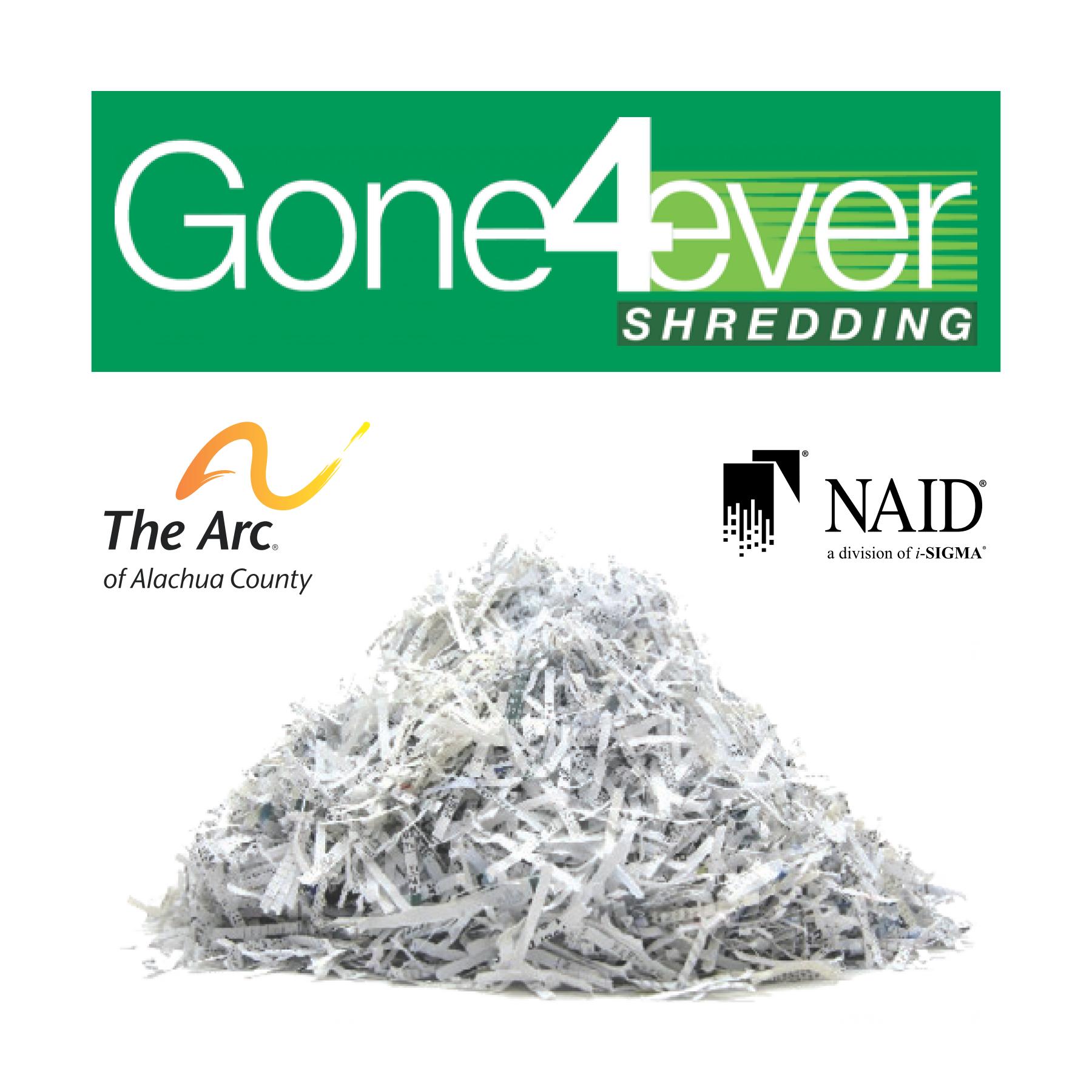 ATTENTION: The Arc of Alachua County is pleased to announce that it is expanding its shredding drop off service to two (2) days per week: Monday and Wednesday beginning Monday, April 3, 2023.
Alachua County residents can drop off their shredding at our main campus across from Santa Fe College on any Monday or Wednesday of the week from 9 a.m. until 3 p.m. This expanded drop off service will be offered each week on Monday and Wednesday only from 9 a.m. to 3 p.m. at The Arc's main campus at 3303 NW 83rd St.
The fee for shredding will remain $0.32/lb. Residents are reminded, however, that we no longer offer 'Free Shred Wednesdays' on any Wednesday of the month. The Arc also asks that visitors who bring their shredding into The Arc on a Monday or a Wednesday to park in one of the VISITOR spots at the front of the building and to walk into the front lobby where they can ask for assistance from a member of our Gone4Ever (G4E) shredding crew. Do not, under any circumstances, drive to the back of our campus with your shredding without communicating to the people in our front lobby of your intention to drop off your shredding!
---
Contact Us
Send us your contact info and we'll happily tell you more about our services. No obligation for inquiring.
Rather talk?
Call us at 352.334.4060 during regular business hours.
Learn more about Gone4ever and recycling by visiting our main website here. Or return to The Arc of Alachua County's home page here. Thank you for your support and employment of the developmentally disabled that we hold so dear to our hearts.