A Message On The DSP Crisis From Mark A. Swain, President/CEO of the Arc of Alachua County
"People with Intellectual and Developmental Disabilities (I/DD) and their Families are very concerned and frightened over the mass exodus of Direct Support Professionals (DSP's) from employment resulting in people with I/DD in Florida experiencing greatly increased vulnerability, most exemplified by inconsistent and inadequate care, plus feelings of great loss over the familiar and safe faces of DSP's disappearing from their lives. This is a state-wide health and safety crisis that Legislators and the Governor must address to avoid tragic consequences."
The Arc of Alachua County's Direct Service Providers (DSP's) Need Our Support!
The Arc of Alachua County knows that its Direct Service Providers, or DSP's, are important, caring, amazing and absolutely essential. They care for our loved ones with intellectual and developmental disabilities 24/7, 365 days a year with love and kindness. Our DSP's are the lifeblood of The Arc of Alachua County. But The Arc faces a crisis because our clients don't know that their DSP's will be there to care for them tomorrow, or next week, or next month. Frankly, Arc clients with intellectual and developmental disabilities are losing their caretakers every day. We need all 'Friends of the Arc of Alachua County' - clients, employees, families, volunteers, donors - to advocate on behalf of our DSP's with our elected officials in Tallahassee. Our clients with intellectual and developmental disabilities need your help to keep their DSP's.
Arc clients and employees should contact their elected officials during March, which happens to be National Developmental Disability Awareness Month, and tell them you want your DSP to stay at The Arc; to stay and care for you. Given that access to our elected officials in Tallahassee will be severely limited this spring due to COVID-19 and to make advocacy easier, The Arc of Alachua County has placed hundreds of colorful postcards (see below the colorful postcards describing all the things that DSP's can do) at the desk in the lobby at The Arc's main campus and at each of our group homes and apartments. We ask each Arc client and employee to write a brief note on a postcard card (like "I love my DSP" or " Please help The Arc of Alachua County keep my DSP" or "The Arc of Alachua County isn't the same without my DSP"), place a stamp on the postcard, and mail it to one of the elected officials at the address indicated: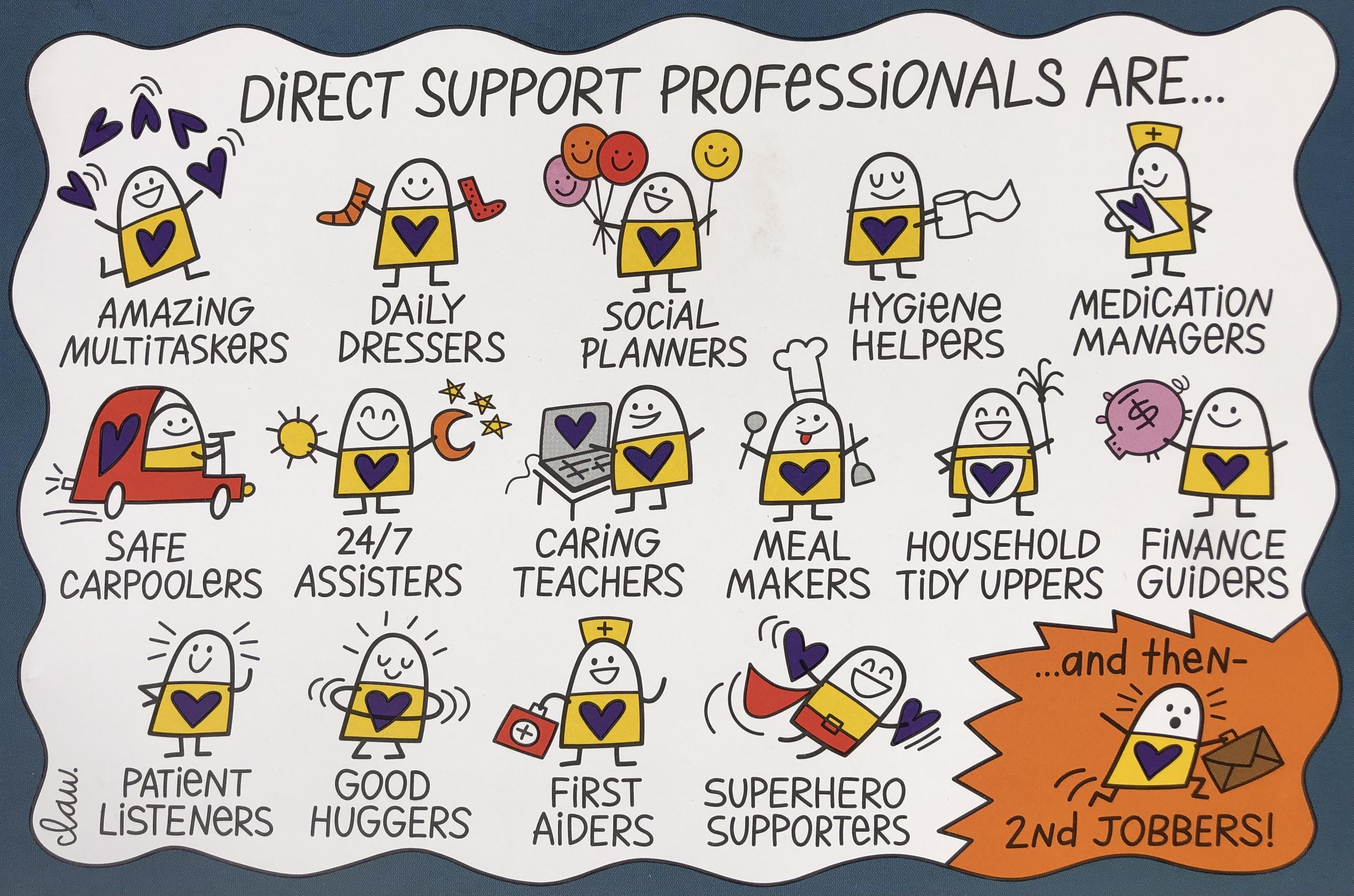 Gov. Ron DeSantis:
The Office of Governor Ron DeSantis, State of Florida,
The Capitol, 400 S. Monroe St.
Tallahassee, Florida, 32399-0001
850-717-9337
GovernorRon.Desantis@eog.myflorida.com
Rep. Chuck Clemons:
322 The Capitol, 402 S. Monroe St.
Tallahassee, Florida, 32399-1300
850-717-5021
chuck.clemons@myfloridahouse.gov
Rep. Yvonne Hayes Hinson:
1201 The Capitol, 402 S. Monroe St.
Tallahassee, Florida, 32399-1300
850-717-5020
Yvonne.hinson@myfloridahouse.gov
Sen. Keith Perry:
406 Senate Bldg., 406 S. Monroe St.
Tallahassee, Florida, 32399-1100
850-487-5008
Perry.Keith.web@flsenate.gov
Senator Kelli Stargel:
420 Senate Bldg., 404 S. Monroe St.
Tallahassee, Florida, 32399-1100
850-487-5022
Stargel.kelli.web@flsenate.gov
Rep. Chris Sprowls:
513 The Capitol, 402 S. Monroe St.
Tallahassee, Florida, 32399-1300
850-717-5650
Chris.sprowls@myfloridahouse.gov
Sen. Aaron Bean:
404 Senate Bldg., 404 S. Monroe St.
Tallahassee, Florida, 32399-1100
850-487-5004
Bean.aaron.web@flsenate.gov
Rep. Jay Trumbull:
418 The Capitol, 402 S. Monroe St.
Tallahassee, Florida, 32399-1300
850-717-5006
Jay.trumbull@myfloridahouse.gov
---
Florida Is Facing A DSP Crisis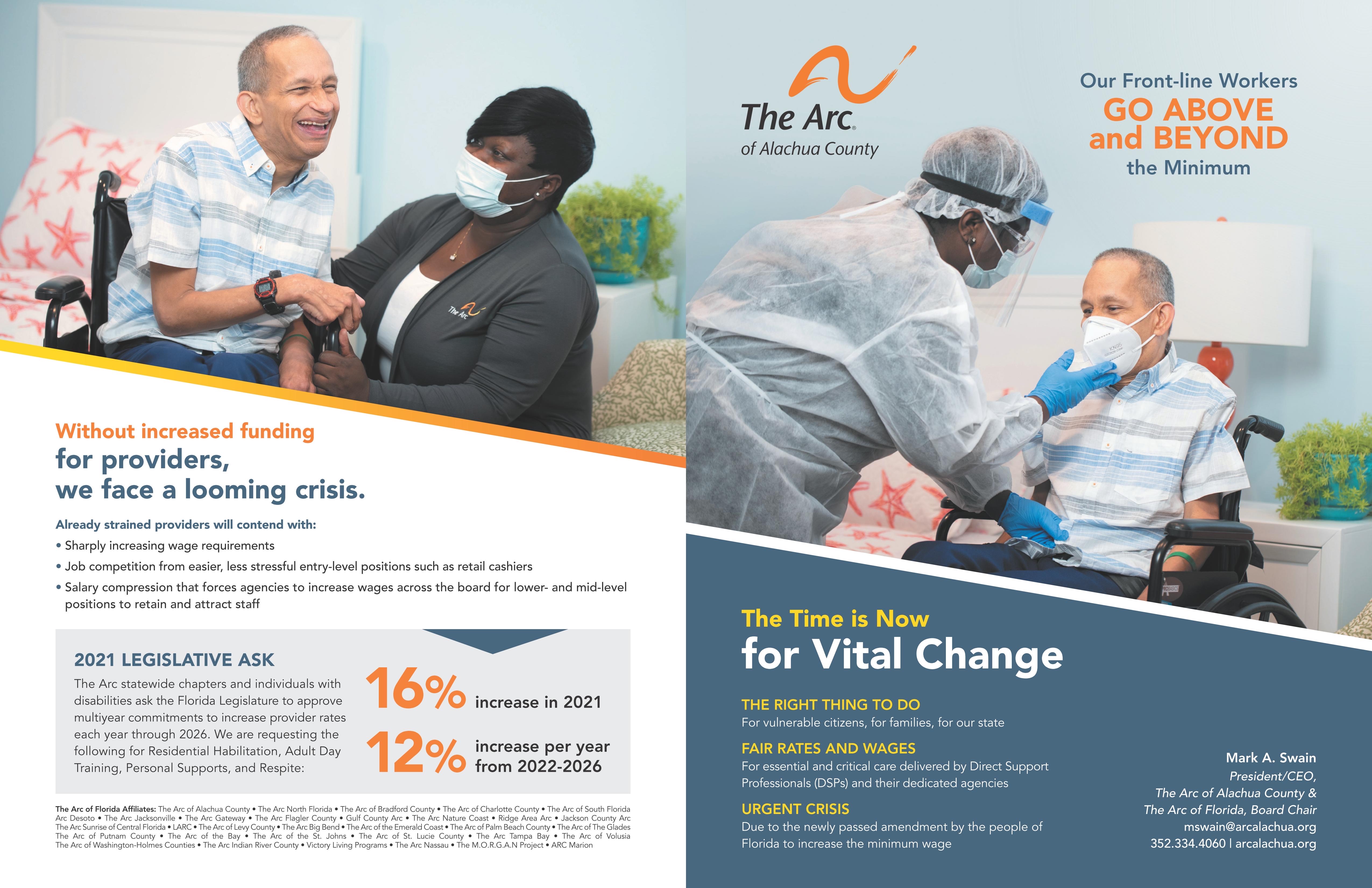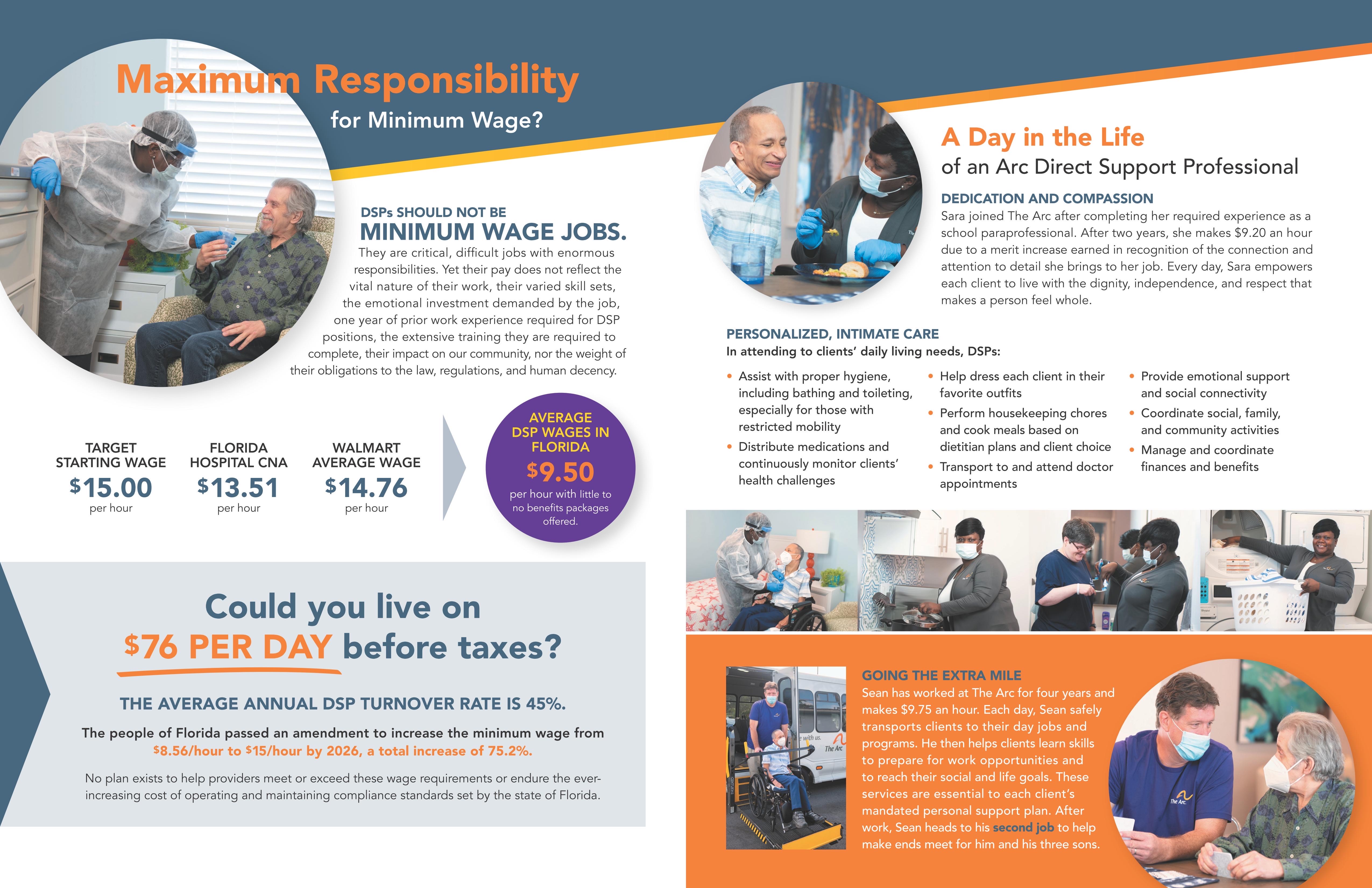 ---
The Arc on The Air
Hear our latest radio spot featuring CEO/President Mark Swain.
---
URGENT Update Re: Visitors in Group Homes
Effective March 22, 2021, the State of Florida Division of Emergency Management (DEM) has reinstated the Florida Statutes that were suspended during the COVID-19 Emergency Rules that limited our Residents' access to free visitation with people in their group home.
Prior Emergency Orders provided important protections for long-term care residents who are most at-risk for serious complications from COVID-19 infections. Limiting visitation has helped keep residents safe, but restricting access to families and friends has taken a toll on the quality of life of those living in long-term care facilities.
DEM Order No. 21-001 rescinds the previous DEM orders related to visitation in Group Home Facilities and also states: "To ensure the continued safety of individuals in care, every facility shall, at a minimum, maintain visitation and infection control policies in accordance with all state and federal laws and shall continue to monitor all Centers for Medicare and Medicaid Services and Centers for Disease Control and Prevention Guidance."
Therefore, effective immediately, The Arc of Alachua will cease previous visitation procedures limiting who can visit a resident in their home and requiring appointments. However, we will continue to require safety and prevention measures and follow current CDC guidelines.
However, The Arc of Alachua County will continue to follow state and federal recommendations and industry best practices for visitation, infection prevention, and the screening and triage of everyone entering a facility for signs and symptoms of COVID-19.
Therefore, Visitors must:
Be screened using the current screening form
Wear a mask while in the group home
Remain 6 feet apart from other residents and staff in the group home
Follow CDC recommended hand hygiene
Visitors will continue to be encouraged to meet with their loved one in a separate room from others (e.g. the client's bedroom).
As was the case prior to the pandemic, we will also encourage visitors to let the group home know in advance when they will be coming to visit so that we can minimize the number of people inside the group home at one time.
Below are links to DEM Order No. 21-001 along with current CDC guidelines for protecting yourself and others from infection, and current CDC guidelines for fully vaccinated people.
We will provide further information and details in the very near future regarding these guidelines and how they will affect and change Day Programs at The Arc.
Keep an eye on The Arc of Alachua website!
Danielle Towery
Chief Operating Officer
Division of Emergency Management - Order 21-001
CCDC Guidelines for Fully Vaccinated People
CDC Guidelines as of 3.8.2021
---
January 8, 2021
A Letter from Daniel J. Driscoll, MD, PhD
on the Pfizer COVID-19 Vaccine for The Arc of Alachua County
As I am sure all of you know, COVID-19 is ravaging our country and the rest of the world. It has already killed over 365,000 Americans and it is going to get much worse! We are very fortunate to have 2 great vaccines (Pfizer and Moderna) that have been shown in large clinical trials to be highly effective at preventing this severe and potentially lethal disease. I am strongly urging all my patients, friends, family, and everyone else to strongly consider receiving one of these 2 vaccines. My wife and I have already received our vaccines. She received the Pfizer vaccine and I received the Moderna vaccine.
I have been caring for clients at the Arc of Alachua County for over 30 years. I care very much for all the clients and staff at the Arc so I am urging everyone to please get vaccinated unless there is a compelling reason not to get vaccinated.
The types of vaccines now available in the United States against COVID-19 use mRNA technology. This type of vaccine has been under development for many years and, unlike other immunizations, does not place a weak or inactive germ into the body, but instead teaches cells in our body to make an immune response that then produces antibodies which provide protection if exposed to COVID-19.
Given the scale of the pandemic with the impact upon lives and long-term health, experts from the US (FDA, CDC) and Europe (MHRA, EMA) have carefully reviewed data from very large clinical studies conducted by the vaccine developers and provided emergency authorization approval to expedite availability to the public. Reported side effects from the vaccines currently available (Pfizer and Moderna) are rare, but their use in those with a history of severe allergies should be discussed with a medical adviser and possibly avoided. Studies are currently underway looking at the safety and efficacy of the vaccine in children.
I understand that the decision regarding COVID-19 vaccination is a personal/family decision, but I strongly advocate for vaccination, particularly among those with individuals who are at an increased potential risk for severe COVID-19 complications (i.e., those individuals with severe obesity, sleep apnea, diabetes and cardiovascular disease).
Be Safe,
Daniel J. Driscoll, MD, PhD, FAAP, FFACMG
Professor of Pediatrics and Genetics
The John T. & Winifred M. Hayward Professor of Genetics Research
Chair, Prader-Willi Syndrome Association (USA) Clinical Advisory Board
Chair, International Prader-Willi Syndrome Organization Clinical & Scientific Advisory Board
University of Florida College of Medicine Gainesville, FL
A Video Chat with Daniel Driscoll, MD, PhD,
Questions concerning the Pfizer and Moderna COVID-19 Vaccines
---
The Facts About Covid-19 Vaccines For Direct Support Professionals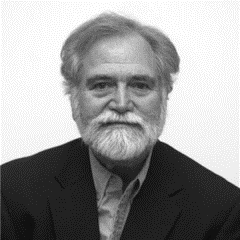 Rick Rader, MD | NADSP
Medical Advisor, Director,
Habilitation Center,
Orange Grove Center
Direct support professionals have been on the frontlines of supporting people with disabilities during the COVID-19 Pandemic. The COVID-19 vaccines are now here and becoming widely available. As this is good news, we also know there is some confusion and worry among people about the efficacy and safety of the vaccine. In this webinar, NADSP in partnership with the American Academy of Developmental Medicine & Dentistry (AADMD) will address vaccine concerns. Please join Rick Rader, MD as he shares up to date and research-based information on the COVID-19 vaccines.
This webinar is now available on the NADSP Website. Click the "Watch Video" button below to watch.
Watch Video »
---

The Arc's Gone4Ever (G4E) Program has been operating on a limited basis since December of 2020. However, given The Arc's successful effort to date combatting the virus at its main campus and the ability to vaccinate many Arc staff and clients with the Pfizer COVID-19 vaccine, The Arc of Alachua County has decided to expand upon Gone4Ever's reopening beginning Monday, March 1, 2021.
Although still not reopening G4E to its full, pre-pandemic scope of operations yet, The Arc feels comfortable that it can expand further upon its limited G4E reopening while maintaining the safety and well-being of our clients, employees, families, friends and visitors. Here are the new G4E policies that will go into effect on Monday, March 1, 2021: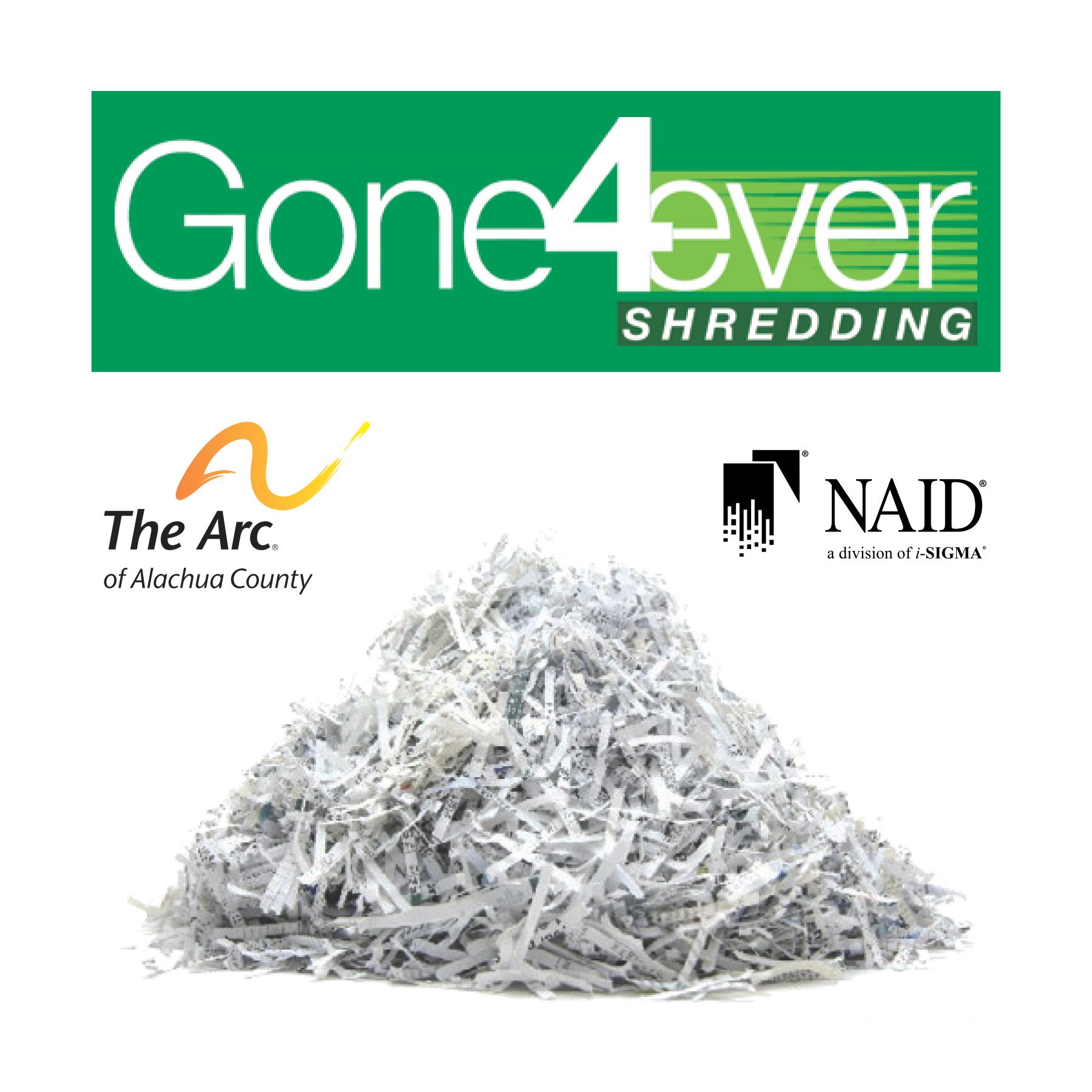 As of the March 1, 2021 shredding contract year, Kim Johnson will be the single point of contact for all G4E customer service questions. Kim's email is: kjohnson@arcalachua.org and her phone number is 352-334-4060 ext 110.
The Arc will reopen its community-based shredding pickups but continue to limit those pickups to G4E customers who currently have a signed shredding contract with The Arc of Alachua County.
The Gone4Ever Program will once again entertain new requests from community organizations and institutions that wish to explore a contracted shredding relationship with The Arc of Alachua County. Requests from organizations and institutions wishing to explore a new shredding contract with G4E should contact Dr. Mark Johnson at: mjohnson@arcalachua.org or 352-334-4060 ext. 127.
As of March 1, 2021, The Arc will continue to allow County residents to drop off their own shredding at our main campus (across from Santa Fe College), but only on one day per week (on Wednesdays each week) and only during the time period of 8 AM - 3 PM
For Alachua County residents who wish to drop off their shredding at The Arc on a Wednesday, we ask that you limit your shredding to one full banker's box or approximately 27 lbs. Should your total shredding exceed 27 lbs, The Arc will charge you a fee of $0.32/lb for that excess.
The Arc cannot provide County residents dropping off their shredding on Wednesdays the opportunity to witness their shredding being shredded in our shredding room as The Arc will be enforcing various COVID-19 mitigation strategies on its main campus. We ask that you appreciate this guideline as a necessary limitation due the continued presence of the COVID-19 pandemic and in the interest of the safety and well-being of our clients, employees and guests.
The Arc will continue 'Free Shred Wednesdays' for County residents, but only on the 1st Wednesday of the month and only from 8 AM to 3 PM on the 1st Wednesday. For example, Wednesday, March 3, 2021 will be 'Free Shred Wednesday' for the month of March.
All visitors to The Arc's main campus will be required to have their temperature checked, answer a health survey, and exercise all appropriate mitigation strategies including wearing masks, maintaining social distancing and washing hands frequently until further notice.
---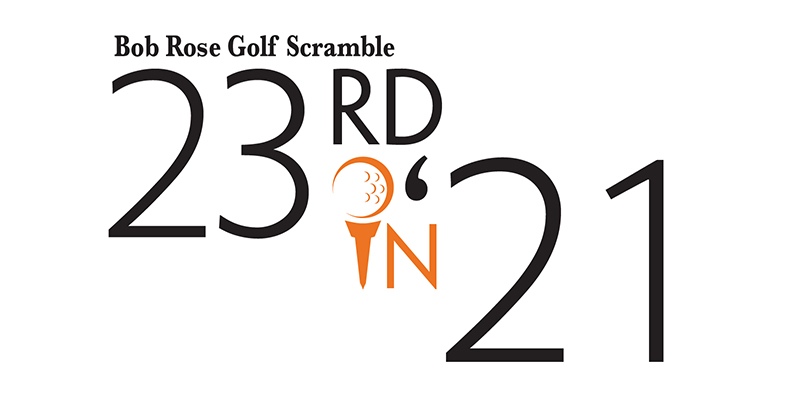 Bright Sunshine, Cool Temps & Sizzling Golf Highlights 23rd Annual Bob Rose Golf Scramble
Friends of The Arc of Alachua County left thoughts of the COVID-19 pandemic far behind as 90 golfers, 30 sponsors, and more than 30 volunteers converged on Hawkstone (formerly Haile Plantation) Golf & Country Club on Friday, April 2nd for The 23rd Annual Bob Rose Golf Scramble benefitting The Arc of Alachua County and people with intellectual and developmental disabilities.
The Arc of Alachua County's biggest fundraiser of the year, the Bob Rose Golf Scramble proved to be quite the 'tonic' for golfers looking to hit the links and forget about COVID. The winning team of T.J. Brown, Matt Moore, Yacine Greg, and Daniel Hill shot a blistering round of 53. Radio celebrity Bob Rose once again lent his name to this year's event, and our premier sponsors, SKY Radio 97.3 FM and Infotech led our 30 sponsors and vendors in supporting The Arc's biggest fundraiser of the year (see the sponsor banner below to see the names of our other generous benefactors).
Just a couple of points worth mentioning: no one shot a Hole-In-One at the tricky par 3 hole No. 8 (so no one went home with a new Harley-Davidson motorcycle), and the winning bid on the 'Wheelbarrow of Heaven' (chock full of top shelf liquor and bottles of award-winning wines) was $900 (won by Arc board member Stephen Tanner). Arc Board President Cathy Costello and Arc President/CEO Mark A. Swain spoke at the end of the evening's festivities, as did Arc client Adele Elchert who thanked our golfers while celebrating her birthday.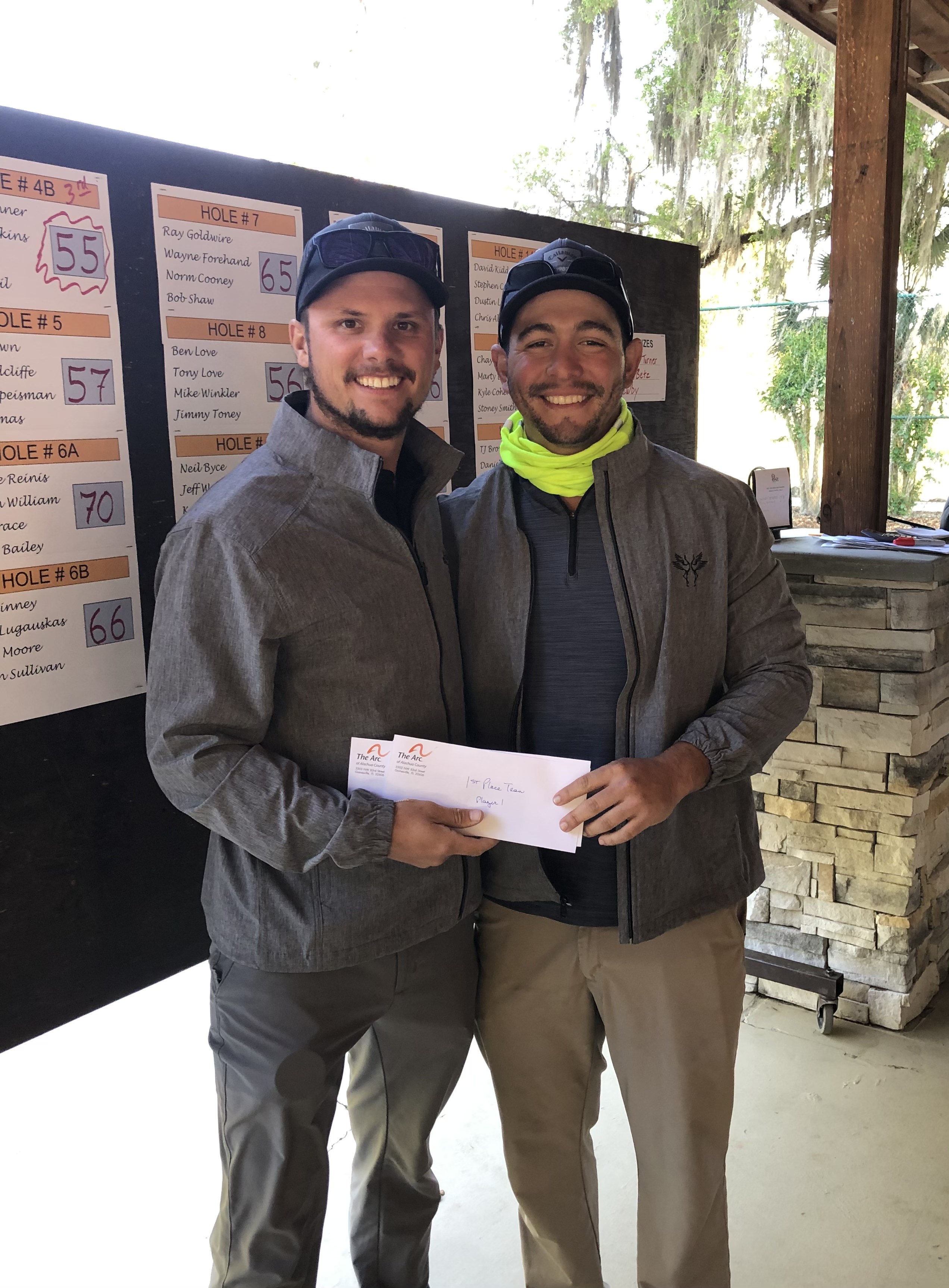 ---