Effective immediately, The Arc of Alachua County will be following the May 13, 2021 CDC guidance concerning masks and social distancing.
This means that if you are fully vaccinated, the decision to wear a mask and socially distance is now a choice.
If you have not yet been vaccinated and are reconsidering, you can go to https://www.vaccines.gov/search/ to find places near you to get the vaccine.
Any Arc of Alachua employee who obtains full COVID-19 vaccination and provides proof to Human Resources will receive the $100 bonus previously offered during our on-site vaccination clinics.
For full details regarding the new guidance, here is the link to the CDC's Interim Public Health Recommendations for Fully Vaccinated People: https://www.cdc.gov/coronavirus/2019-ncov/vaccines/fully-vaccinated-guidance.html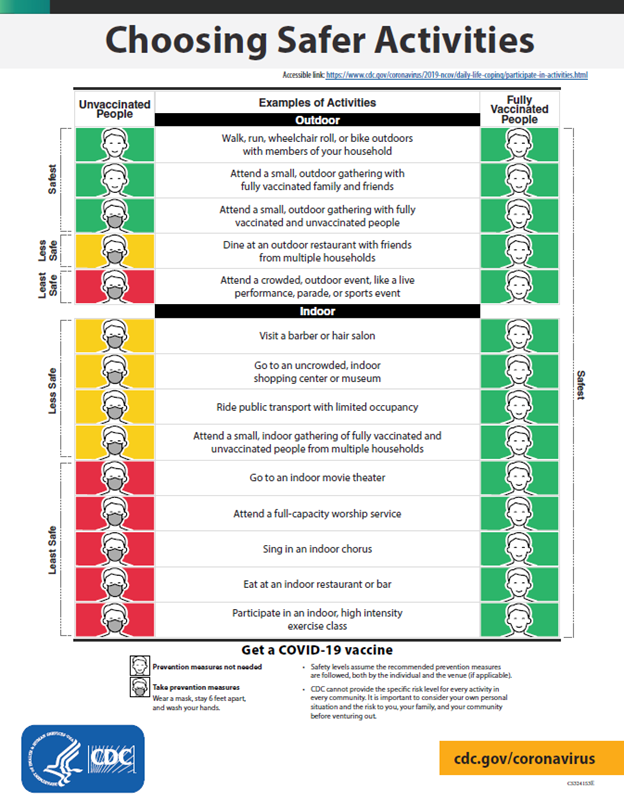 ---
A message from Arc President/CEO Mark A. Swain on the Pandemic
During this COVID-19 Pandemic, The Arc of Alachua County has as its top priority maintaining the health and safety of our clients, employees, families and friends. I know that it can be challenging and frustrating reconciling adherence to the proper mitigation strategies with communication with your loved ones. Please know that The Arc is working overtime keeping all members of our family safe and well during this difficult time. I pledge to you that we will get through this pandemic together as long as we stay united, and treat each other with dignity and respect.
---
The Arc of Florida announces appointment of Alan Abramowitz as Chief Executive Officer
The Arc of Florida is pleased to announce the appointment of Alan F. Abramowitz, Esq., as its Chief Executive Officer.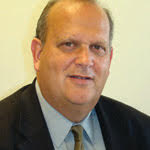 Abramowitz currently serves as the Executive Director of the Florida Statewide Guardian Ad Litem Office representing more than 35,000 children per year and managing a network of more than 10,000 court appointed volunteers who represent children in child welfare cases. Abramowitz has served in this capacity for more than 10 years under Governors DeSantis, Scott and Crist. Prior to this, he held leadership positions at the Florida Departments of Children and Families and Juvenile Justice. In addition, Abramowitz served as a JAG officer in the Army Reserves and the National Guard, and was a Peace Corp volunteer.
According to Senator Aaron Bean, President Pro Tempore of the Florida Senate and Chair of the Health and Human ServicesAppropriations Subcommittee, "Alan is an excellent choice to be the new CEO of The Arc of Florida. He has the respect of people throughout government, including the Legislature. He also has the leadership skills and experience to lead The Arc in its mission. Most important is that he has the heart for the critical advocacy and service the organization provides for vulnerable Floridians."
"We are very fortunate to have someone with Alan's experience, skills, leadership qualities, passion, and commitment to excellence as our new CEO. He has the full support and confidence of The Arc's Board as well as our many community stakeholders. We look forward to working with him as we face unprecedented challenges and seek new opportunities to support people with intellectual and developmental disabilities." ~ Mark A. Swain, Board Chair of The Arc of Florida and long-time advocate for people with disabilities
Jim DeBeaugrine, former Executive Director of the Florida Agency for Persons with Disabilities and current interim CEO of the Arc of Florida said, "I believe The Arc of Florida hit a home run when it recruited Alan as CEO. I look forward to handing over the reins to him and to supporting him and the organization moving forward. As a family member whose life has been directly touched by The Arc, I am extremely happy that the organization will be in such good hands moving forward."
Abramowitz added that he is "excited to join The Arc of Florida as its new CEO to support community-based organizations that advocate for and with people with intellectual and developmental disabilities. I am committed to ensuring that every person and family we serve has access to information, advocacy, and opportunities to support full participation in the community. Inclusion, opportunity, and support are the foundation for each person to reach their full potential. I look forward to traveling around the state and listening to and learning from our community partners."
Abramowitz holds a Juris Doctorate degree from Florida State University and a Masters of Public Administration degree from the University of Central Florida. He will begin in his new position on June 1.
The Arc of Florida for almost 70 years has been Florida's preeminent grass roots advocacy organization for people with intellectual and developmental disabilities and their families. With 28 chapters across the state and private partners that are committed to the same mission, The Arc of Florida advocates to ensure that people with disabilities enjoy full inclusion in their communities and access to supports and services that make community living possible. In addition to its advocacy work, the organization manages a network of more than 300 dental providers who have made access to dental care possible for thousands of Floridians who would otherwise go unserved.
---
The Arc on The Air
Hear our latest radio spot featuring CEO/President Mark Swain.
---

The Arc's Gone4Ever (G4E) Program has been operating on a limited basis since December of 2020. However, given The Arc's successful effort to date combatting the virus at its main campus and the ability to vaccinate many Arc staff and clients with the Pfizer COVID-19 vaccine, The Arc of Alachua County has decided to expand upon Gone4Ever's reopening beginning Monday, March 1, 2021.
Although still not reopening G4E to its full, pre-pandemic scope of operations yet, The Arc feels comfortable that it can expand further upon its limited G4E reopening while maintaining the safety and well-being of our clients, employees, families, friends and visitors. Here are the new G4E policies that will go into effect on Monday, March 1, 2021: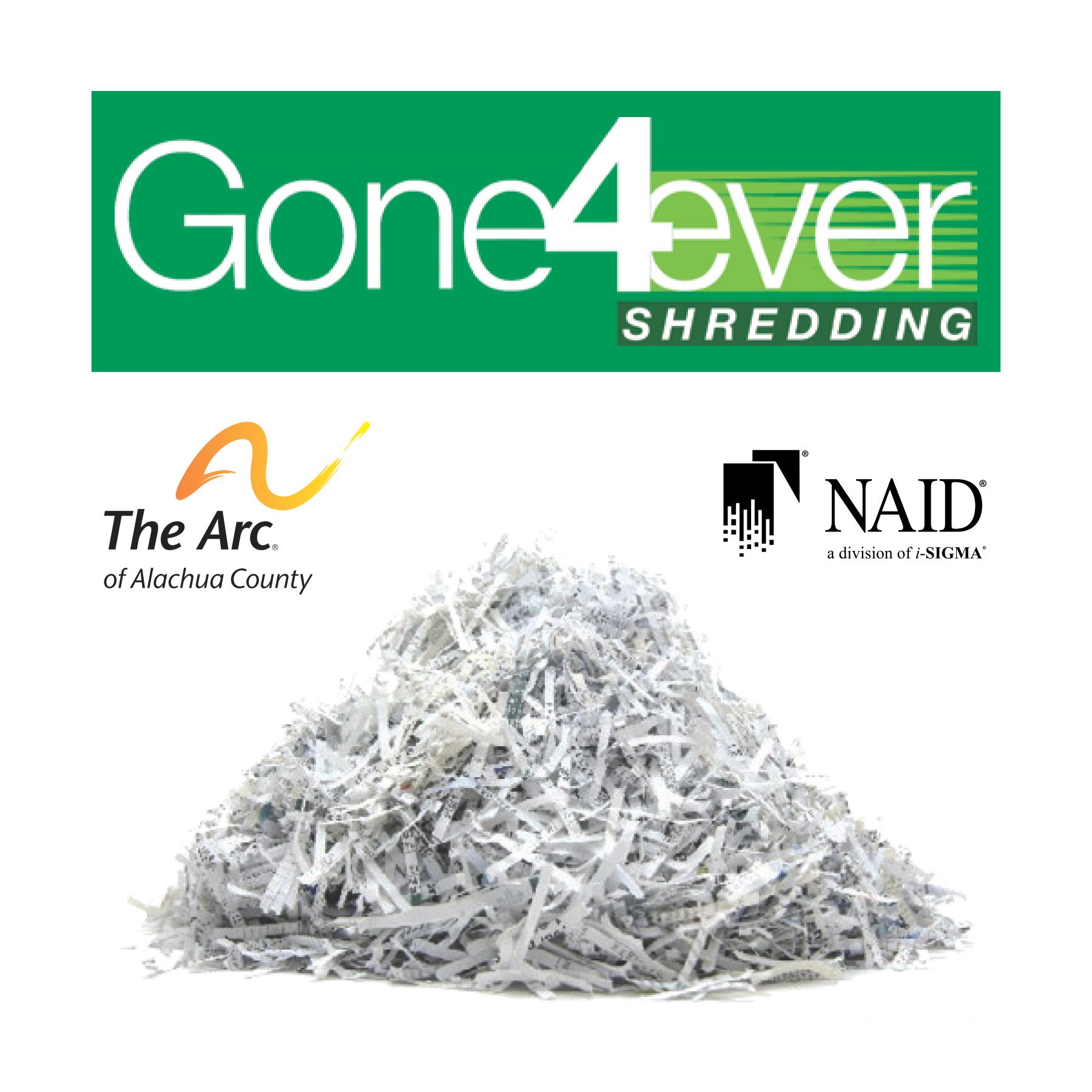 As of the March 1, 2021 shredding contract year, Mark Johnson will be the single point of contact for all G4E customer service questions. Mark's email is: mjohnson@arcalachua.org and his phone number is 352-334-4060 ext 127.
The Arc will reopen its community-based shredding pickups but continue to limit those pickups to G4E customers who currently have a signed shredding contract with The Arc of Alachua County.
The Gone4Ever Program will once again entertain new requests from community organizations and institutions that wish to explore a contracted shredding relationship with The Arc of Alachua County. Requests from organizations and institutions wishing to explore a new shredding contract with G4E should contact Dr. Mark Johnson at: mjohnson@arcalachua.org or 352-334-4060 ext. 127.
As of March 1, 2021, The Arc will continue to allow County residents to drop off their own shredding at our main campus (across from Santa Fe College), but only on one day per week (on Wednesdays each week) and only during the time period of 8 AM - 3 PM
For Alachua County residents who wish to drop off their shredding at The Arc on a Wednesday, we ask that you limit your shredding to one full banker's box or approximately 27 lbs. Should your total shredding exceed 27 lbs, The Arc will charge you a fee of $0.32/lb for that excess.
The Arc cannot provide County residents dropping off their shredding on Wednesdays the opportunity to witness their shredding being shredded in our shredding room as The Arc will be enforcing various COVID-19 mitigation strategies on its main campus. We ask that you appreciate this guideline as a necessary limitation due the continued presence of the COVID-19 pandemic and in the interest of the safety and well-being of our clients, employees and guests.
The Arc will continue 'Free Shred Wednesdays' for County residents, but only on the 1st Wednesday of the month and only from 8 AM to 3 PM on the 1st Wednesday. For example, Wednesday, March 3, 2021 will be 'Free Shred Wednesday' for the month of March.
All visitors to The Arc's main campus will be required to have their temperature checked, answer a health survey, and exercise all appropriate mitigation strategies including wearing masks, maintaining social distancing and washing hands frequently until further notice.
---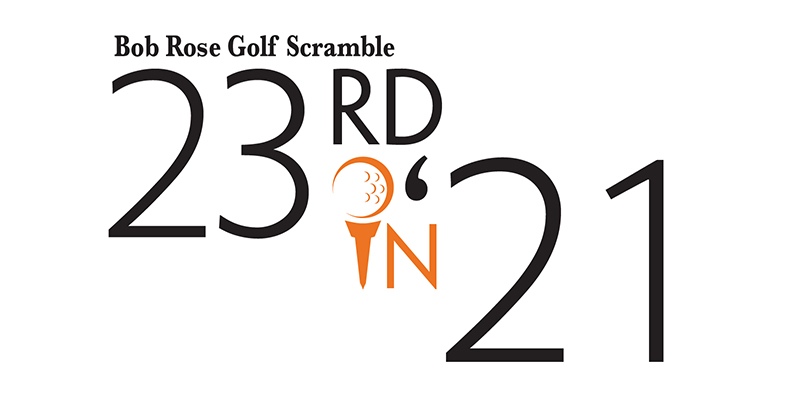 Bright Sunshine, Cool Temps & Sizzling Golf Highlights 23rd Annual Bob Rose Golf Scramble
Friends of The Arc of Alachua County left thoughts of the COVID-19 pandemic far behind as 90 golfers, 30 sponsors, and more than 30 volunteers converged on Hawkstone (formerly Haile Plantation) Golf & Country Club on Friday, April 2nd for The 23rd Annual Bob Rose Golf Scramble benefitting The Arc of Alachua County and people with intellectual and developmental disabilities.
The Arc of Alachua County's biggest fundraiser of the year, the Bob Rose Golf Scramble proved to be quite the 'tonic' for golfers looking to hit the links and forget about COVID. The winning team of T.J. Brown, Matt Moore, Yacine Greg, and Daniel Hill shot a blistering round of 53. Radio celebrity Bob Rose once again lent his name to this year's event, and our premier sponsors, SKY Radio 97.3 FM and Infotech led our 30 sponsors and vendors in supporting The Arc's biggest fundraiser of the year (see the sponsor banner below to see the names of our other generous benefactors).
Just a couple of points worth mentioning: no one shot a Hole-In-One at the tricky par 3 hole No. 8 (so no one went home with a new Harley-Davidson motorcycle), and the winning bid on the 'Wheelbarrow of Heaven' (chock full of top shelf liquor and bottles of award-winning wines) was $900 (won by Arc board member Stephen Tanner). Arc Board President Cathy Costello and Arc President/CEO Mark A. Swain spoke at the end of the evening's festivities, as did Arc client Adele Elchert who thanked our golfers while celebrating her birthday.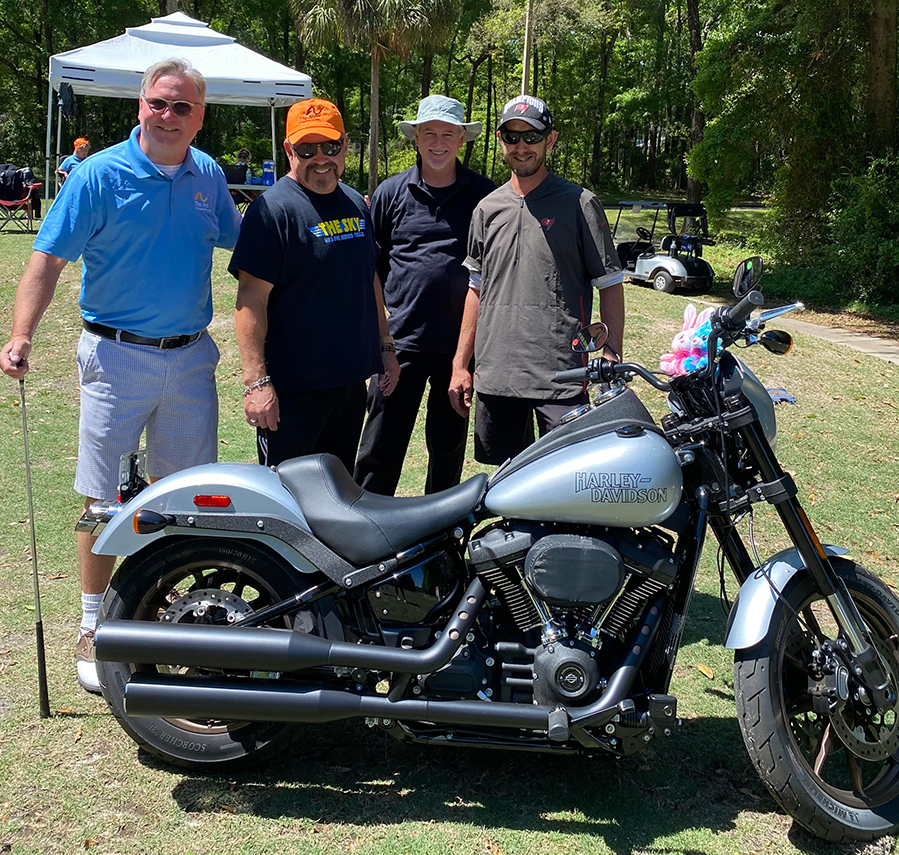 ---
Gear Up Florida Wheels Into Gainesville & Spins The Arc Into A Frenzy
The annual Gear Up Florida/Ability Experience Friendship Visit & Bike Rally at The Arc of Alachua County took place on Wednesday, May 26th.
The event was a smash and featured Santa Fe College police escort, Rep. Chuck Clemons, Arc Board President Cathy Costello, Arc President/CEO Mark A. Swain, and the 25 passionate, caring bikers of Pi Kappa Phi Fraternity, who represented colleges and universities throughout the US.
Arc clients love this event, as do our employees. The bikers enjoyed food from Dos Mamas, music and dancing from Mr. October DJ, relaxing swim and gym time at the gorgeous Gainesville Health & Fitness Center, and enjoyed dinner and sleep time at Trinity United Methodist Church.
The Arc especially thanks Gear Up Florida's Josh Ingram and Andrew Matznick, and its long-time community partners who make the Gear Up Florida/Ability Experience Friendship Visit such a fantastic event each and every year. See you in 2022!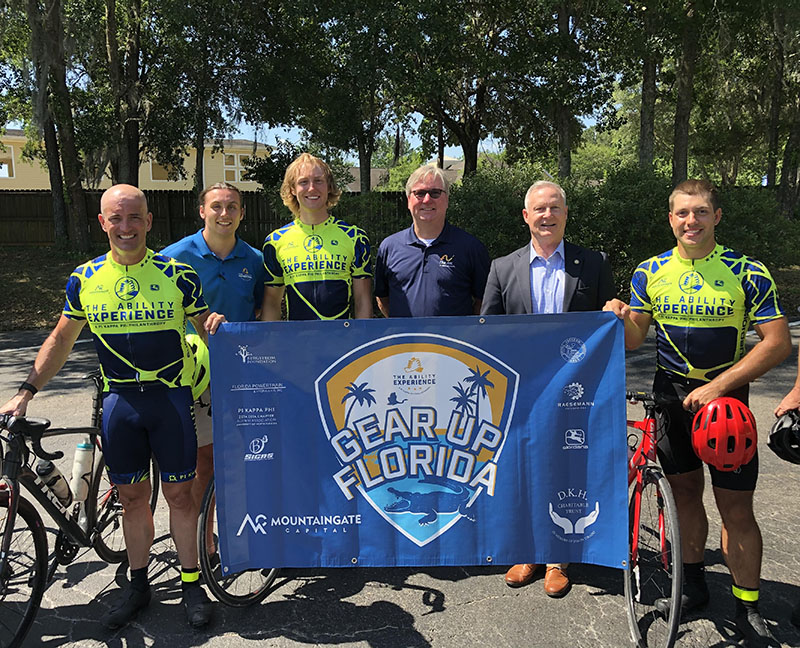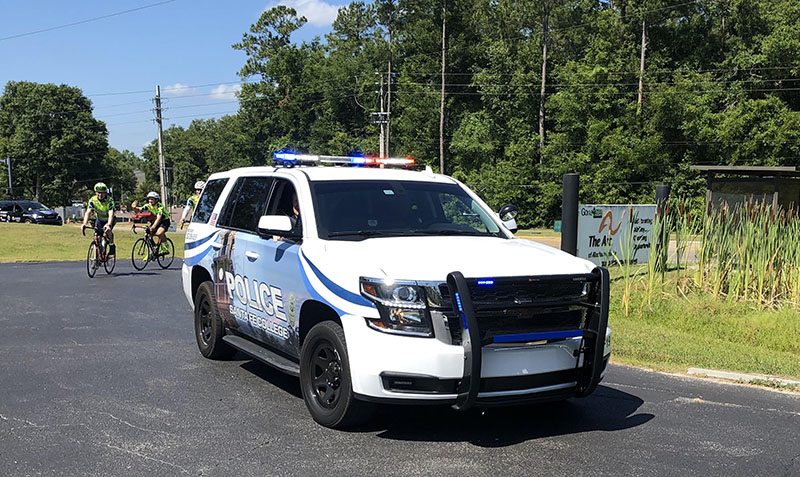 ---