The Annual Meeting
---
2022 Arc Annual Meeting & Recognition Event Returns to The Village on Thursday, October 20, 2022
Alan Abramowitz, CEO of The Arc of Florida, provided an impassioned speech at the 2022 Arc Annual Meeting & Recognition Event. He urged all guests to advocate forcefully on behalf of people with Intellectual and Developmental Disabilities.
He also stressed the need to work as a team and speak one message with one voice.
Alan's rousing speech proved a clarion call for all advocates to work together to improve the lives for all people with developmental disabilities. A standing room only audience attended this annual celebration of The Arc which also announced a number of very special winners of individual awards including:
Direct Service Provider of the Year - Barbara Decoursey
Employee of the Year - Yahsika Cohen
Client of the Year - Robert Fish
Volunteer of the Year - Cathy Costello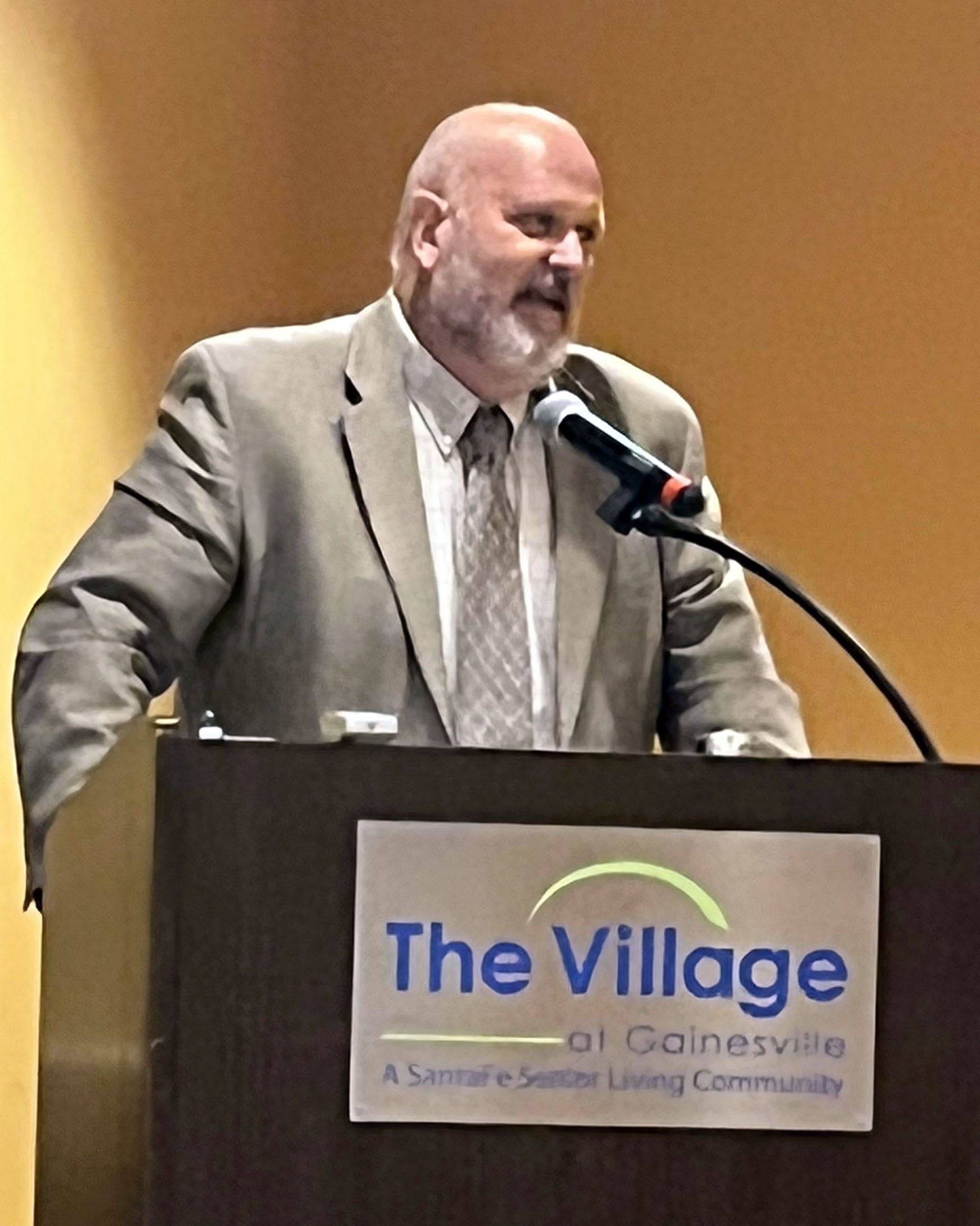 The event could not have happened without the generous support of our event, individual award, and table sponsors:
Renasant Bank
Tom & Joan Rothrock
James & Mary Freeman
Ben E. Keith Co.
Ben & Bonnie Doerr
The Chini Family
James Moore
Assured Partners
Anonymous
Naomi Williams
Jamie Freeman
Mary K. Wimsett
The Arc thanks all of its employees, clients, volunteers, donors, families, supporters and advocates for making The Arc of Alachua County's 56th year of service a good one.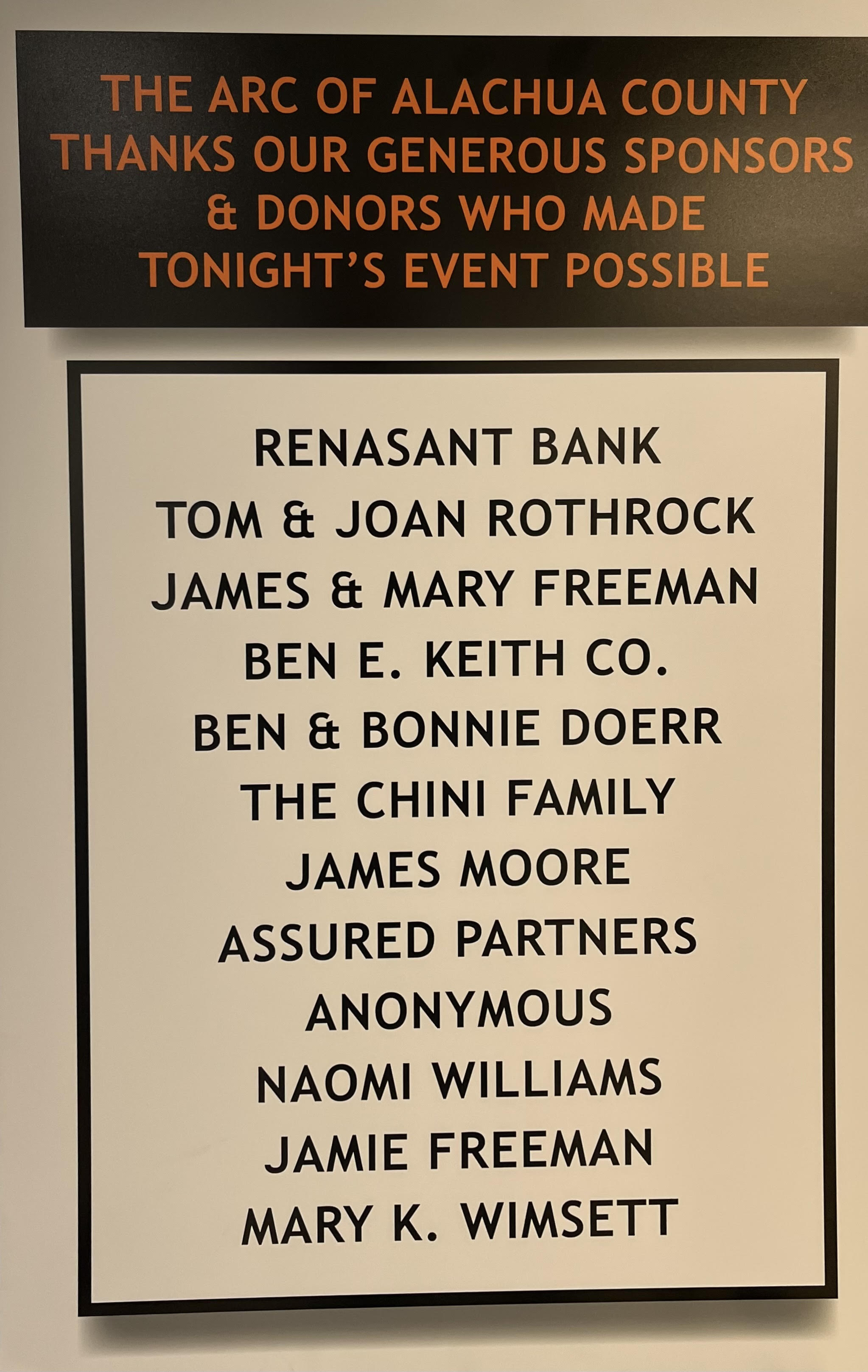 Ticket and Sponsorship Agreement Form »