The Annual Meeting
---
2018 Arc Annual Meeting & Recognition Event A Huge Success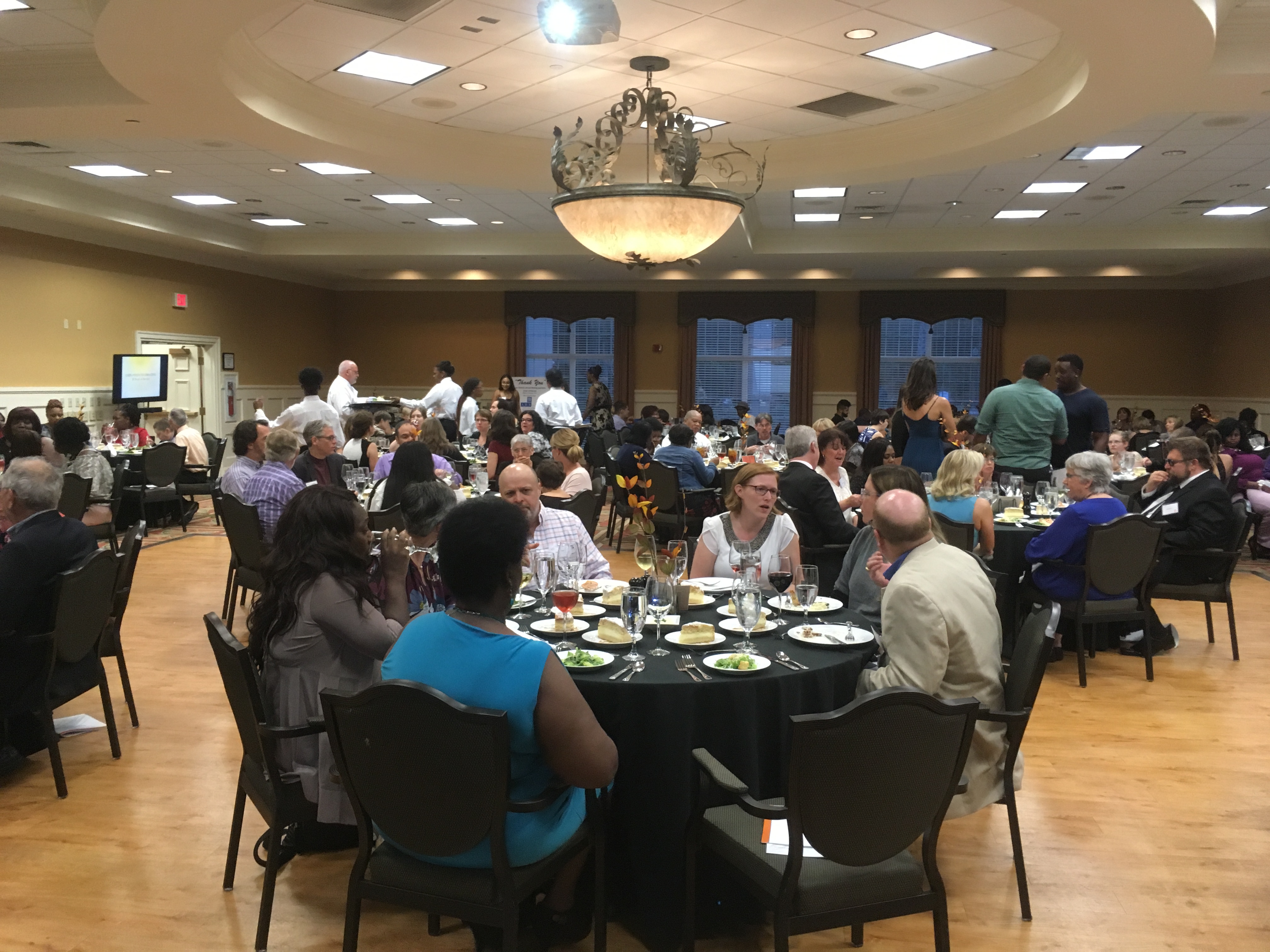 The Village's gorgeous Rion Auditorium remains the venue for this annual celebratory event. Seating is limited to 144 guests total and, therefore, we urge folks to make reservations early. The agenda for this year's event on Wednesday evening, October 30th from 6-8 p.m. is as follows:
5:30 - 6 p.m. - Pick up Name Tags & Music
6 - 6:45 p.m. - Dinner
6:45 - 7:05 p.m. - Keynote Address - Rep. Clovis Watson
7:05 - 7:15 p.m. - Arc Annual Meeting
7:15-7:20 - Arc Volunteer of the Year
7:20 - 7:55 - Client & Employee Recognition
7:55 - Thank You
8:00 - Closing
To secure event sponsorships, table sponsorships, individual tickets, and individual award sponsorships (Employee of the Year, Direct Service Provider of the Year, Client of the Year), click on the 'Ticket & Sponsorship Agreement' button below and you will be take to our event page and instructed on how to access our official sponsorship and agreement form. Of course, you can always contact The Arc's Mark Johnson at 352-246-3516 or mjohnson@arcalachua.org for event details to get a jump on securing your sponsorship, table or seat.
Sponsorship and Agreement Form »