The Heart & Home Capital Campaign
---
Heart & Home
Case Plan
Click to learn details on the Heart & Home Capital Campaign and exactly what it helps.
(Adobe PDF Reader is required)
Download »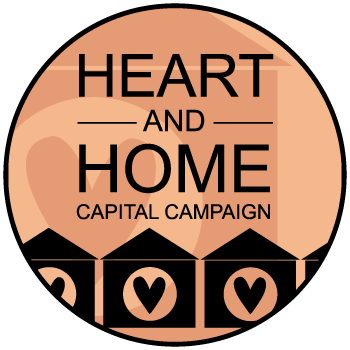 The Arc of Alachua County received a Florida Housing Finance Corporation grant for $325,000 to erect a new, 6-bedroom group home for aging clients with intellectual and developmental disabilities in April 2014. Although excited at the prospect of building a home from the 'ground up;' one tailored to the very special needs of our clients and located on Glen Springs Road in Northwest Gainesville, Florida, the estimated total cost for completion of this project is expected to be $475,000 to $500,000.
In anticipation of this 'gap' in funding to complete the project, the Arc of Alachua County is engaged in the 'Heart & Home' Capital Campaign. The goal of this campaign is to 'fill the gap of $175,000' between the Florida Housing Finance Corp grant and the total estimated cost of construction of the new group home.
Read below and continue to visit this page often to find out the next event that you can take part in to help raise the funds needed to complete this project.
---
NEXT EVENT
We are currently working on the next fundraiser for our Heart and Home Capital Campaign.
Please check back soon to see what's next.
Have Questions or ideas? Email Mark Johnson: mjohnson@arcalachua.org